It was beginning to be late September and my time in beautiful Colorado was slowly coming to an end. While the warm weather was slowly fading, Max, Charlie, Nick and I decided to make the most of it and venture out one last time on my final weekend around Denver. Max and Charlie came up with doing a day trip out to China Wall.
Located in Pike National Forest, not far from Tarryall and just south of Spruce Grove Campground, China Wall provides an awesome area for day trips. Giving plenty of medium to "advanced" rated 4x4 challenges, I am pretty sure that most stock jeeps could do this without challange, but for longer wheelbase trucks it could pose a problem. I may have tickled my rear bumper once or twice, but thats no big deal.
You can find my GaiaGPS route link below as well.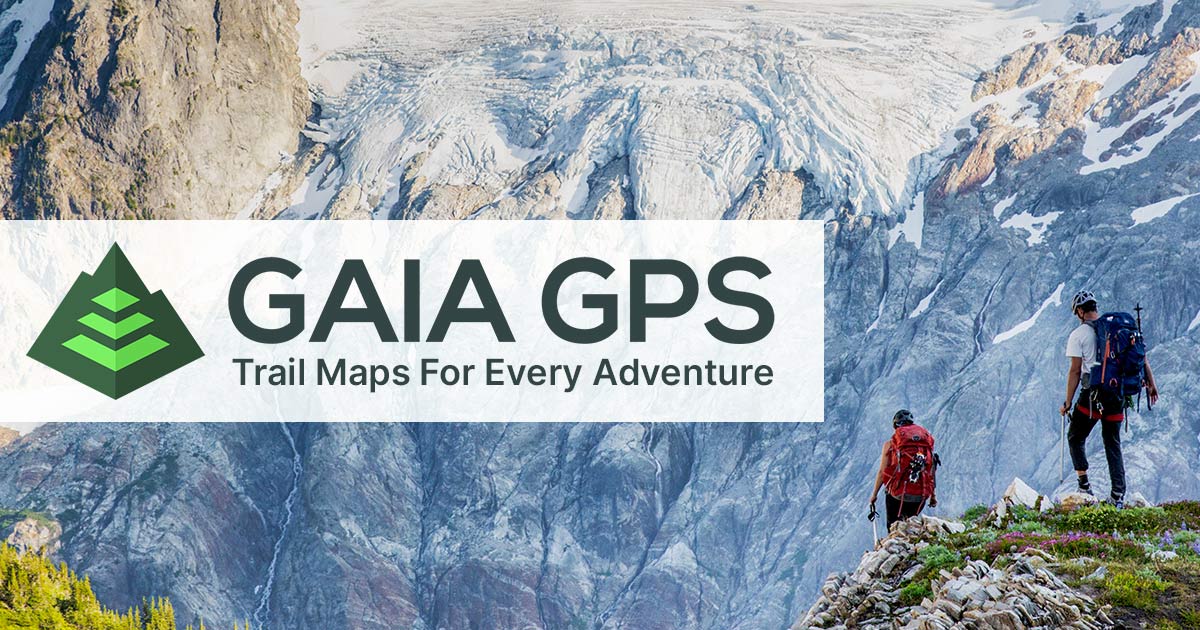 ---
Trail Overview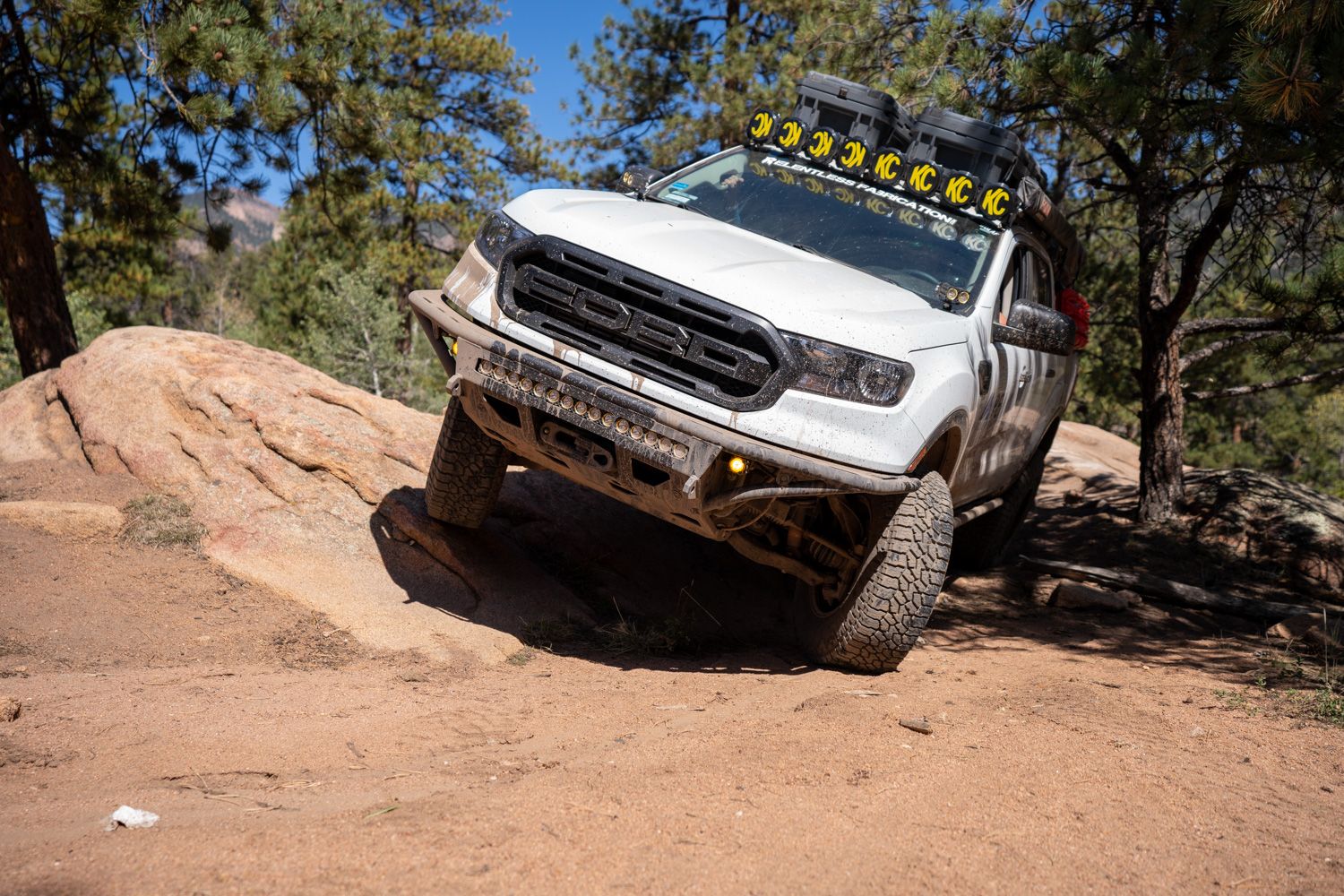 If you did happen to click the GaiaGPS link, you'd have seen that the trail is like a two prong fork. There are some technical areas that you will come acress, but for the most there are portions that have an alternative path down. If you're not confident I would definitely recommend having a spotter.

The photos above display some of the route and challanges around the trail.
---
China Wall
After wheeling around on the other portions of the trail, we arrived at the China Wall. I'm not going to lie, I think Charlie and Max talked it up maybe a little too much. I will say that the photos don't do it justice, of course. As most all hilly, incliney, tall things, I've always struggled with finding the shot that really shows off the features and difficulty.

I think we all ended up giving our rear bumpers and little handful of dirt from this though, I dont know, take a look at the photos below and you tell me.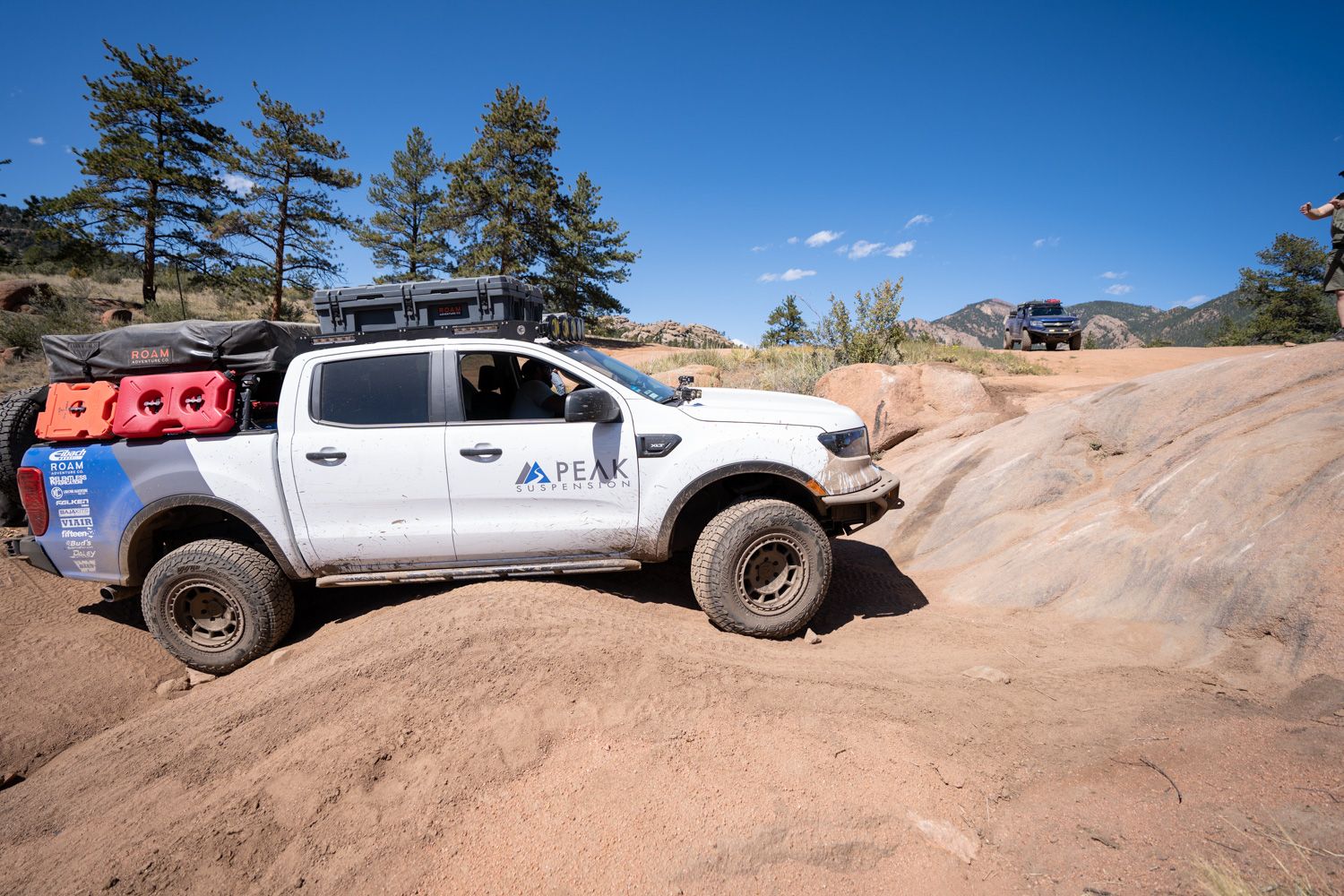 ---
End of An Adventure
Closing the day we headed to another flat area on the trail and took this photo, which is also the cover photo for you that pay attention like that :)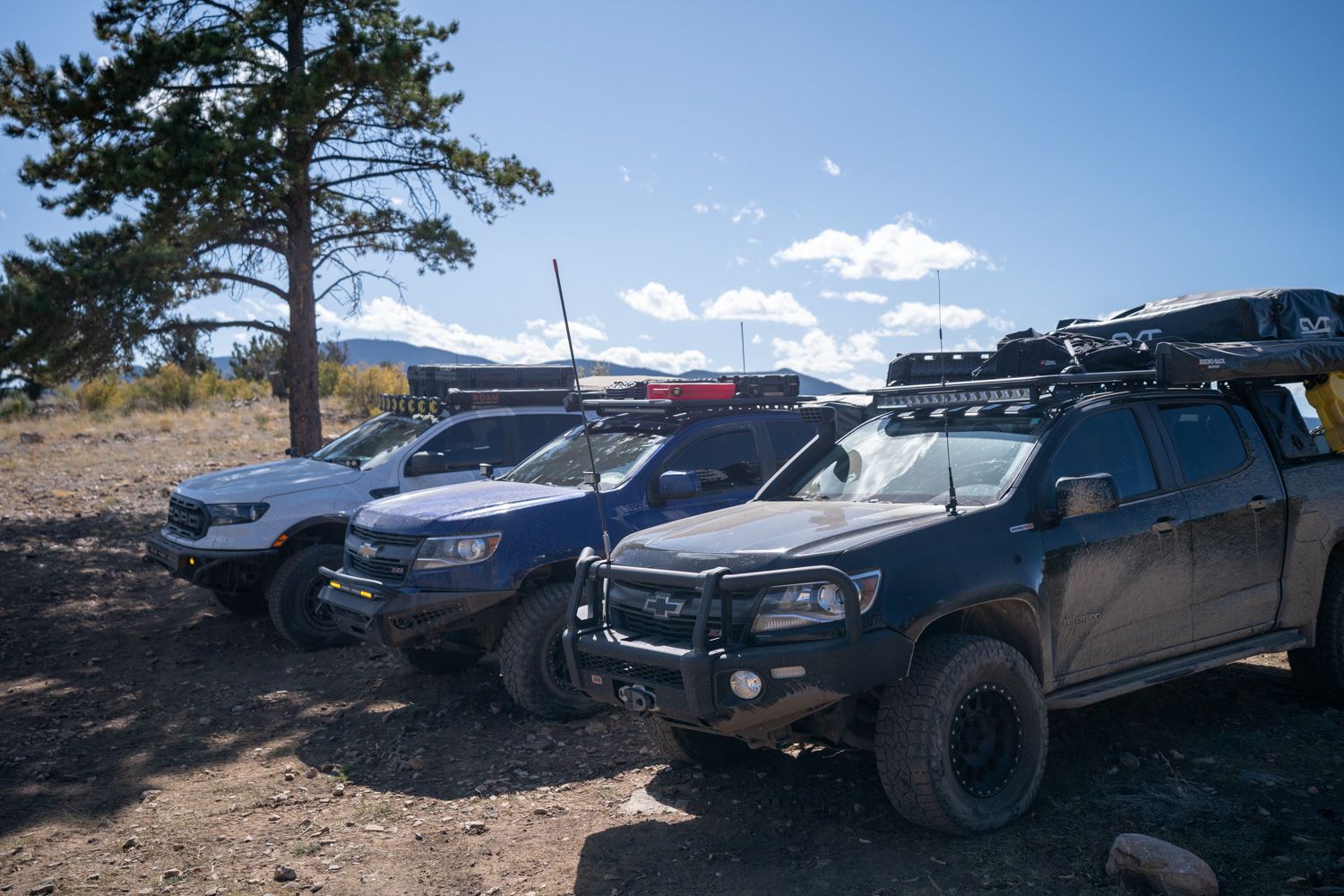 That was a wrap for this days activities and we headed back home to Denver.
Thank you for reading and continuing to support my adventures! I hope you enjoyed this post.