Intro
The weekend after Independence Day, a few of us from CSRA Overland decided to take an adventure up to the Georgia Traverse. Brian, probably one of the most active CSRA Overland memebers and a close mentor of mine, asked if I would join them on this adventure. I was totally down for another trip up to north Georgia, however work obligations kept me from starting with them in Alabama. They where working the trail from west to east and I would link up with them Friday afternoon.
---
Work Day, Fun Day
I unfortunately had to attend a mandatory "Fun Day" for work. For anyone that's reading this and have been in the military, you know what I'm talking about. In good spirits though, knowing that my next trip was hours away, I loaded the truck up with everything I needed for that weekend, along with some extra drinks for the fun day stop I had to make....

Upon arrive to the fun day, we gathered around. The leadership as always said a few good words and then we where allowed to move about the cabin. I met up with a few close coworkers of mine and we headed out to the truck. Since most of the event was outside, we made good use of the Rhino Rack Batwing awning and the extra drinks I had brought along. Shame on me though, I parked the completely wrong way for the sun....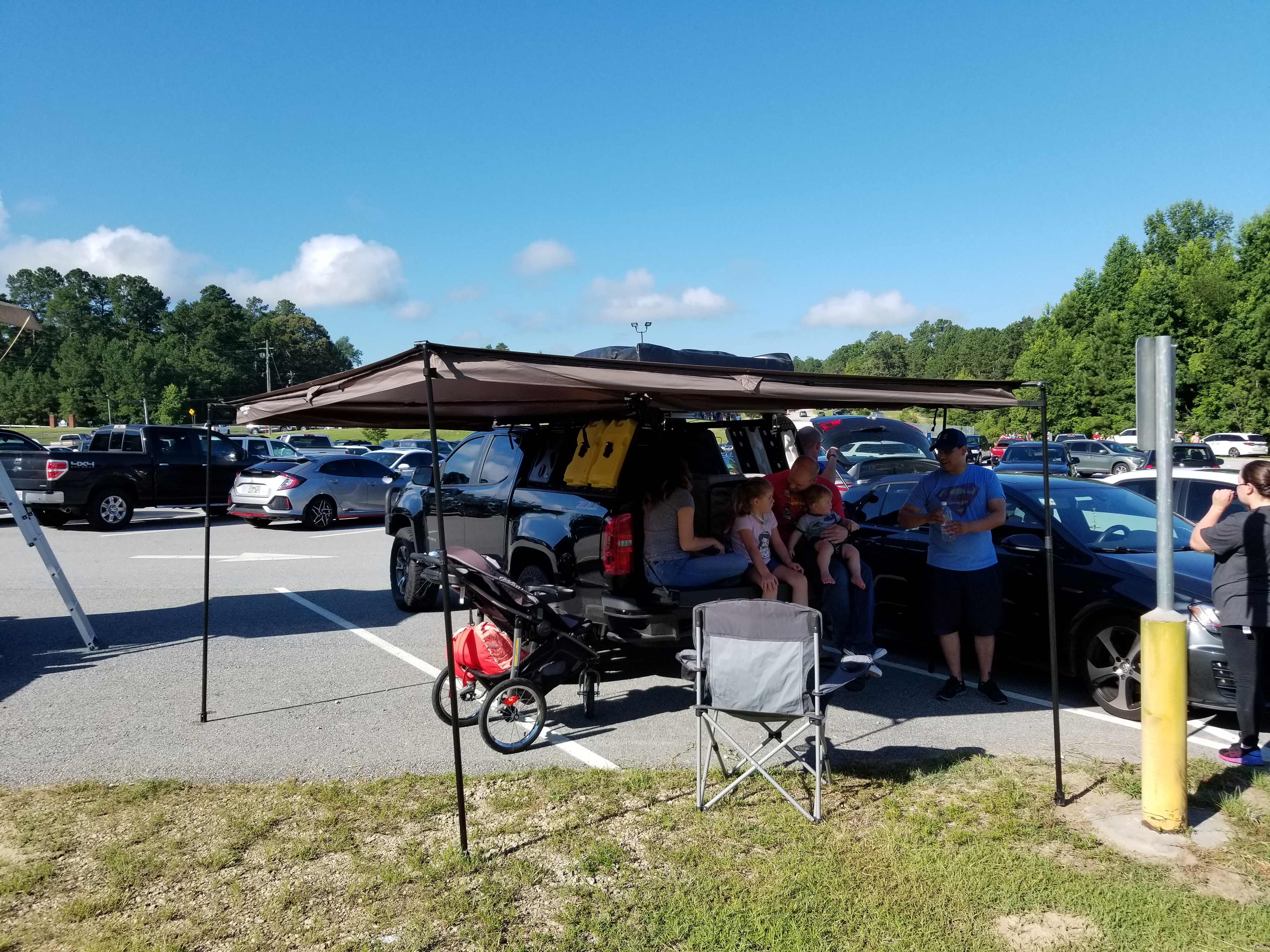 ---
Onward to Adventure!
Leaving a little early from the work "Fun day", I made my way to the small town of Blue Ridge, GA where I was planning to meet with the rest of the group. Luckily, one of the guys was having CB radio issues and they had stopped at a shop there long enough for me to catch up, not long enough tho to give me a break before heading straight back onto the road.

By this time, it was around 5 p.m. and we where all ready to make camp. Along the trail, we came across Sandy Bottoms Rec Area and had to stop to check out the river.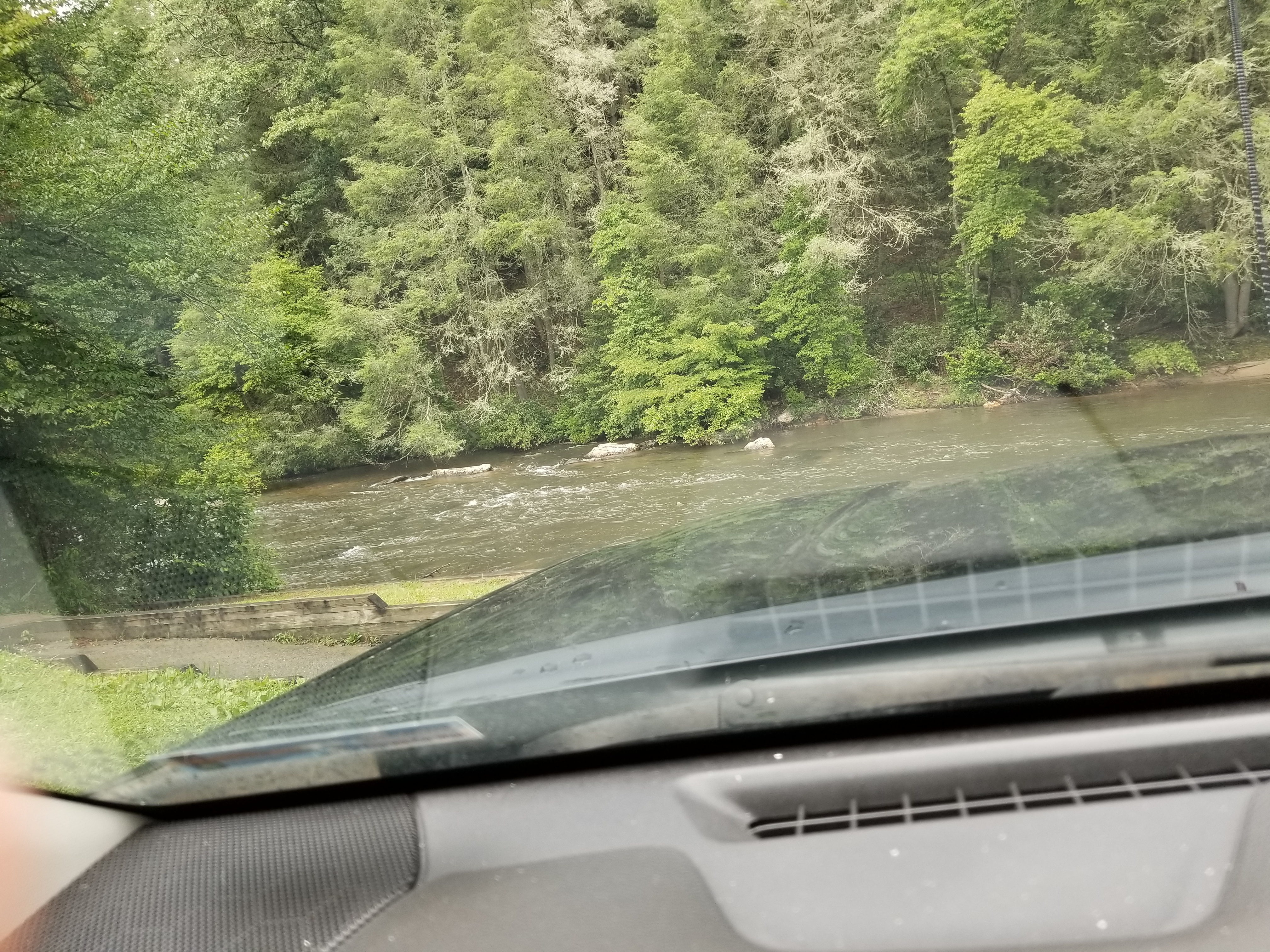 We kept driving east on the Georgia Traverse route and eventually found a nice pull off that we would stay at for the night. It was big enough to fit all 4 of our trucks and had a large pad for a tent that one of the guys took advantage of.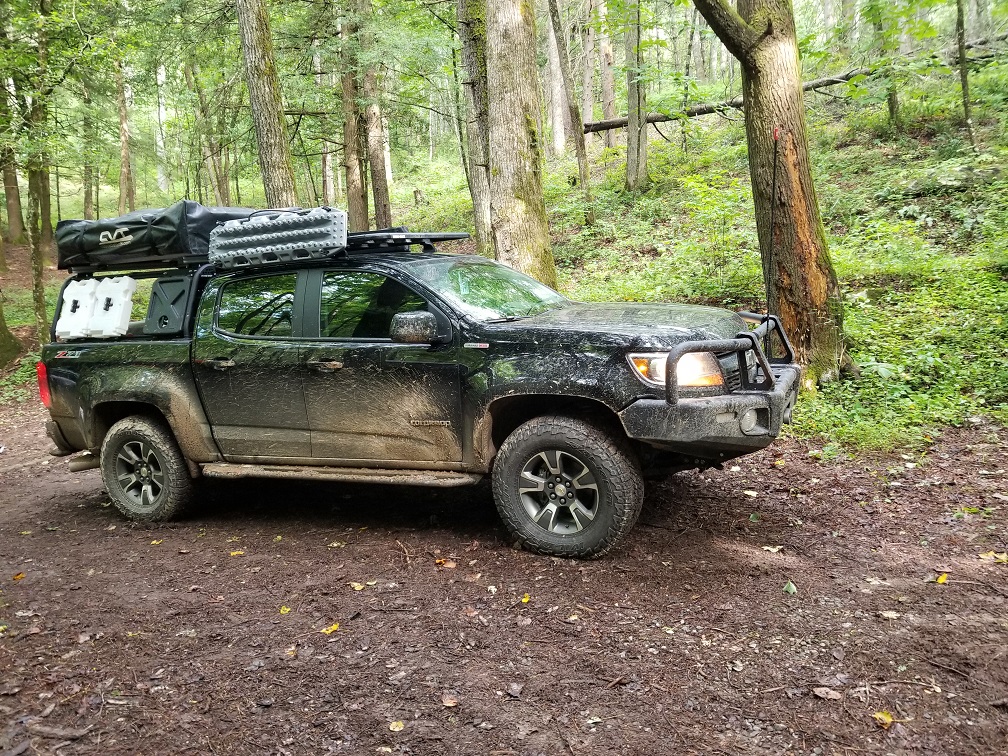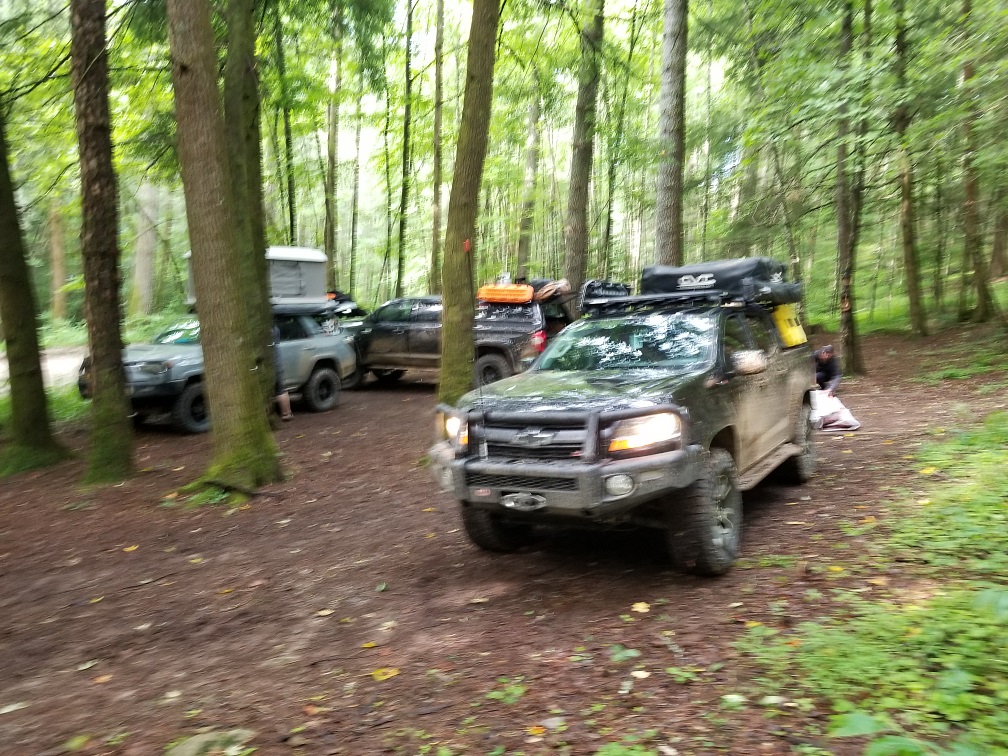 It was later this night talking to everyone that we decided to deviate from the GA Traverse and head north into Tennessee then east to North Carolina and catch Hurricane Creek. This was a trail that Brian had done before, as part of the Red Clay Rally . Boy, what a treat I was in for the next day.
---
Hurricane Creek
So I'd like to imagine that I've been on a few trails. Here in Georgia they are more mud than outright technical, especially if it has rained in the last 2-3 days....

I never expected to enter a trail from the side of a interstate highway.

That's exactly how its done with Hurricane Creek. Hit up I-40W, go till you see mile marker 8, there's a long guardrail, as soon as that ends? You'd better make a sharp right turn.

Here is a link to it on Google Maps. And below is a photo from Street View... I was to busy driving to get any photos of the day we took this.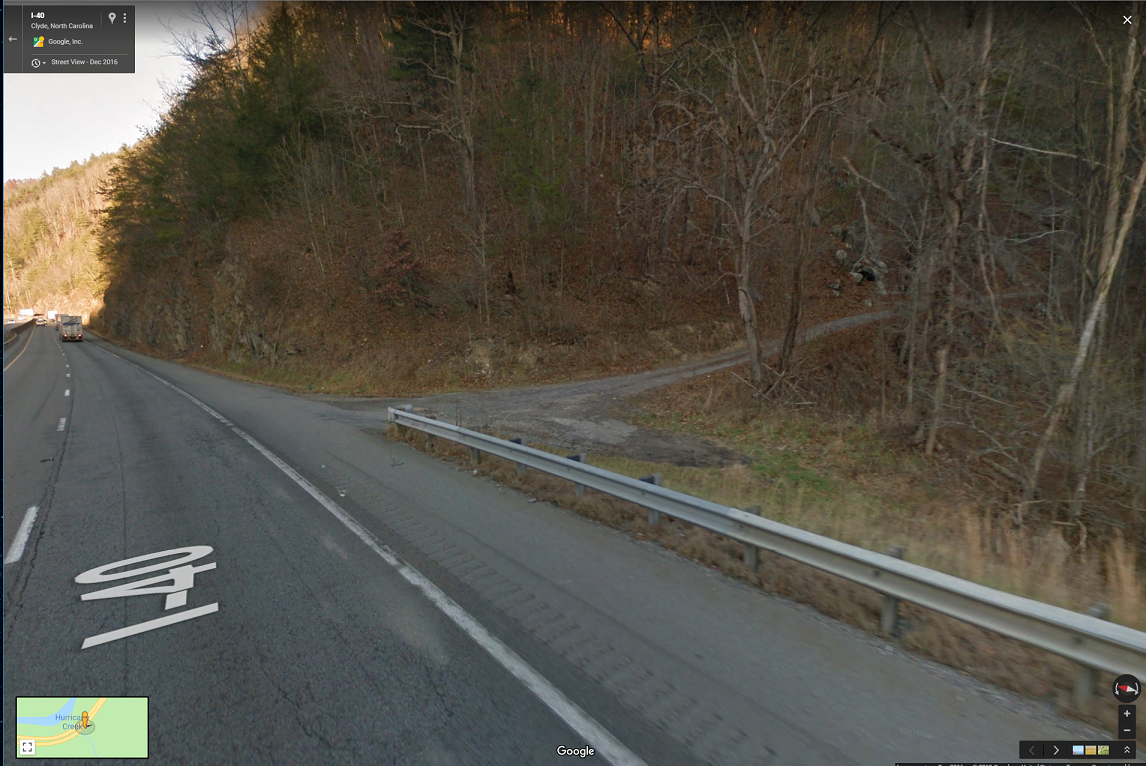 This is hands down the most exciting part of the trail, in my opinion. Luckily for us we managed to get behind a couple semi-trucks going a smooth 40mph and it made our exit much easier. None of the other cars wanted to stay behind us, so we didnt really have to worry about that. It's an uphill battle for the semi's so that helps out a LOT.

Suggestion: If you are going to do this. Please play it safe! Turn your hazards on at least 1/4 mile away from the turn. Get behind a semi if you can. Basically try to signal your intent to other drivers, as they will have no idea what you are going to do. If you can get on CB radio and get a trucker on, even better! They might be able to help guard your exit.

I didn't take too many photos of this trail. I need to get better at that, It's just difficult being the only person in the truck on a semi technical trail. Well... it's technical if you have a lower truck than everyone else.

Here are a few photos I did happen to capture: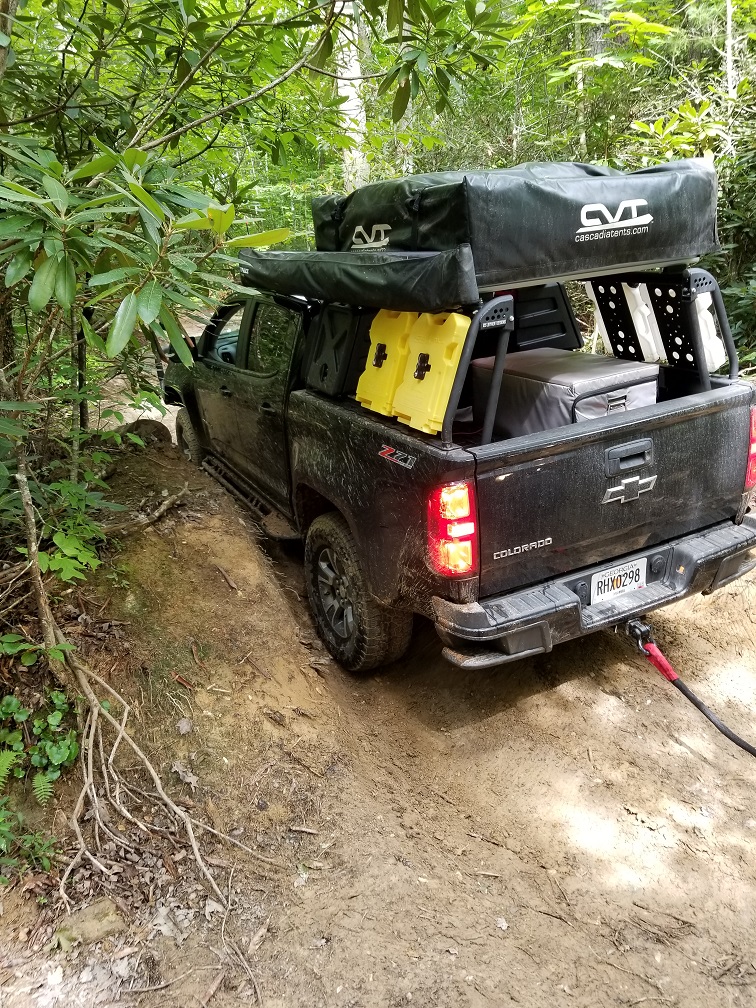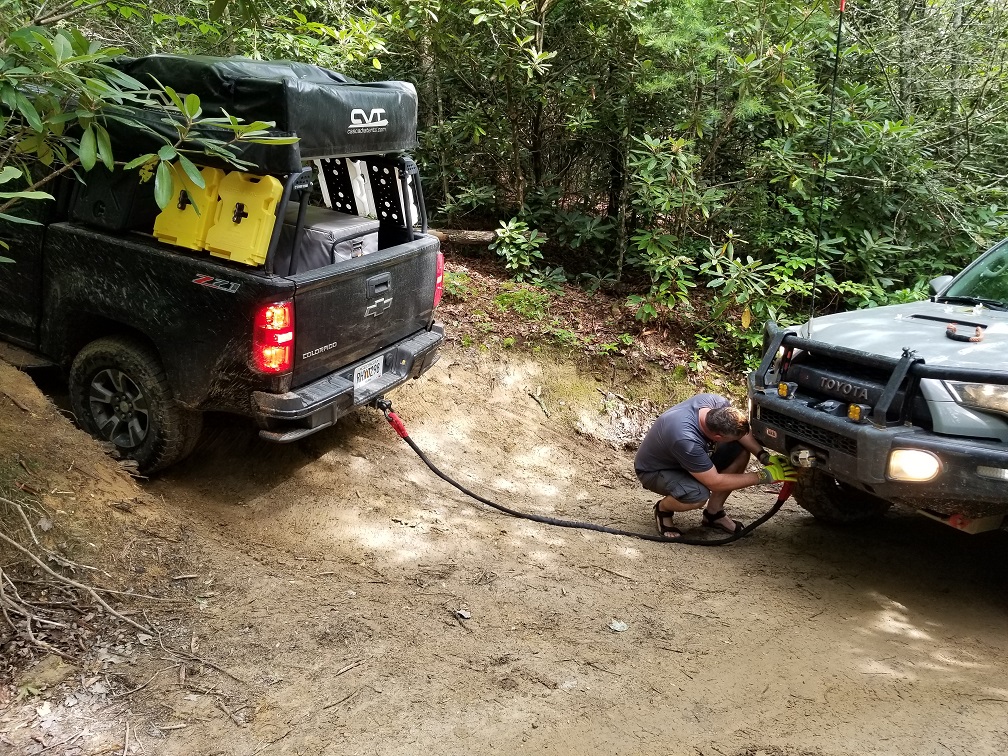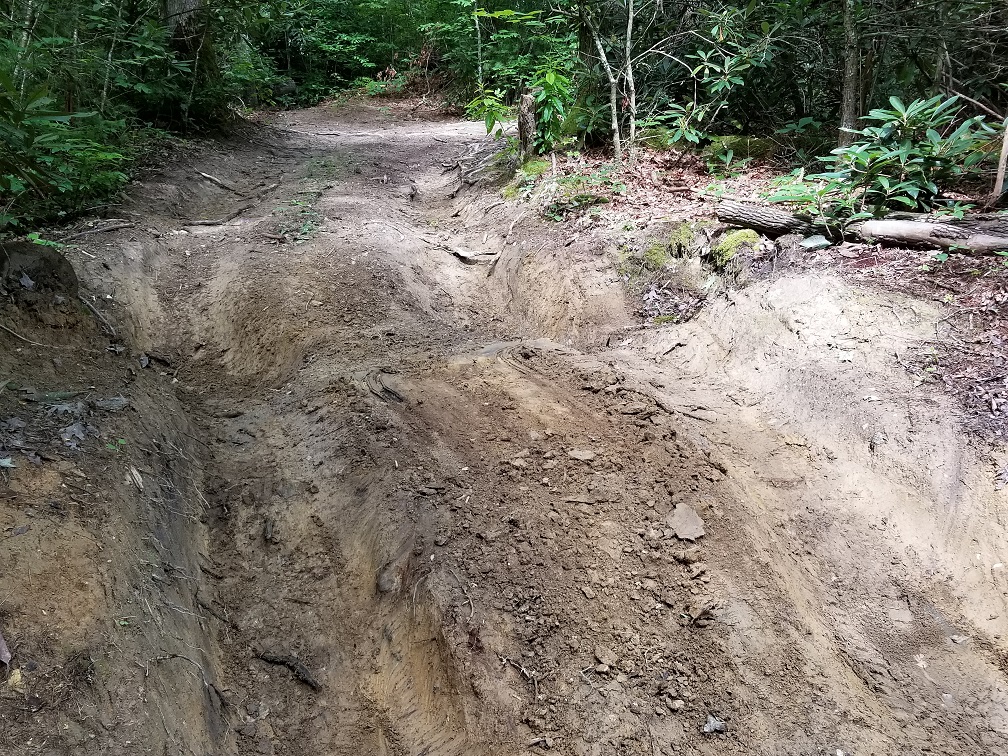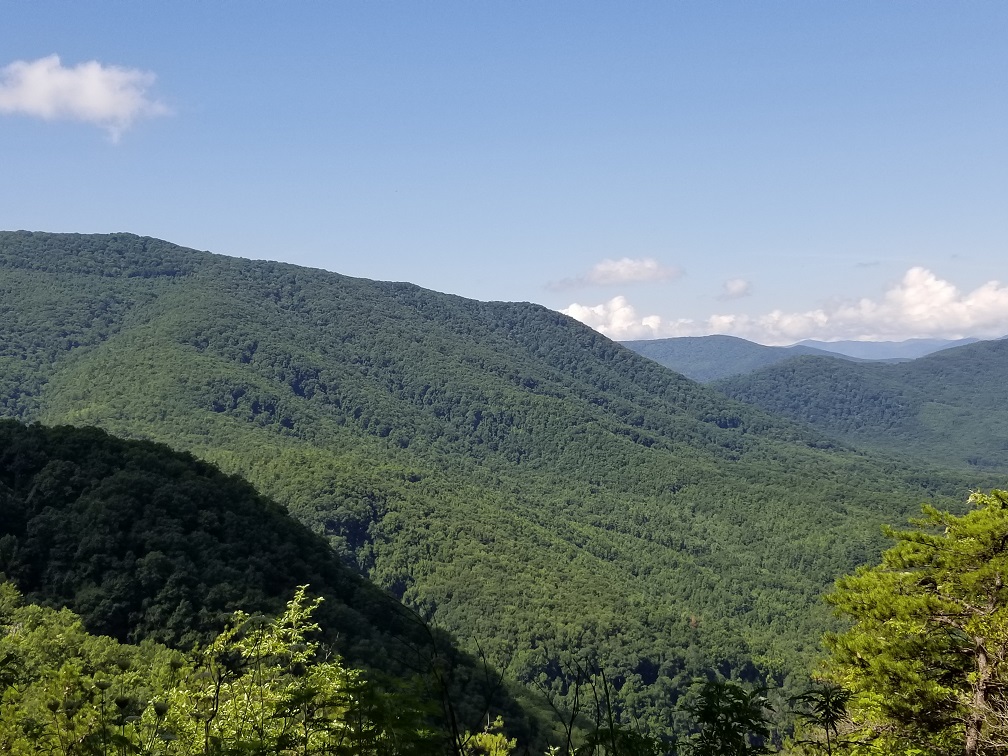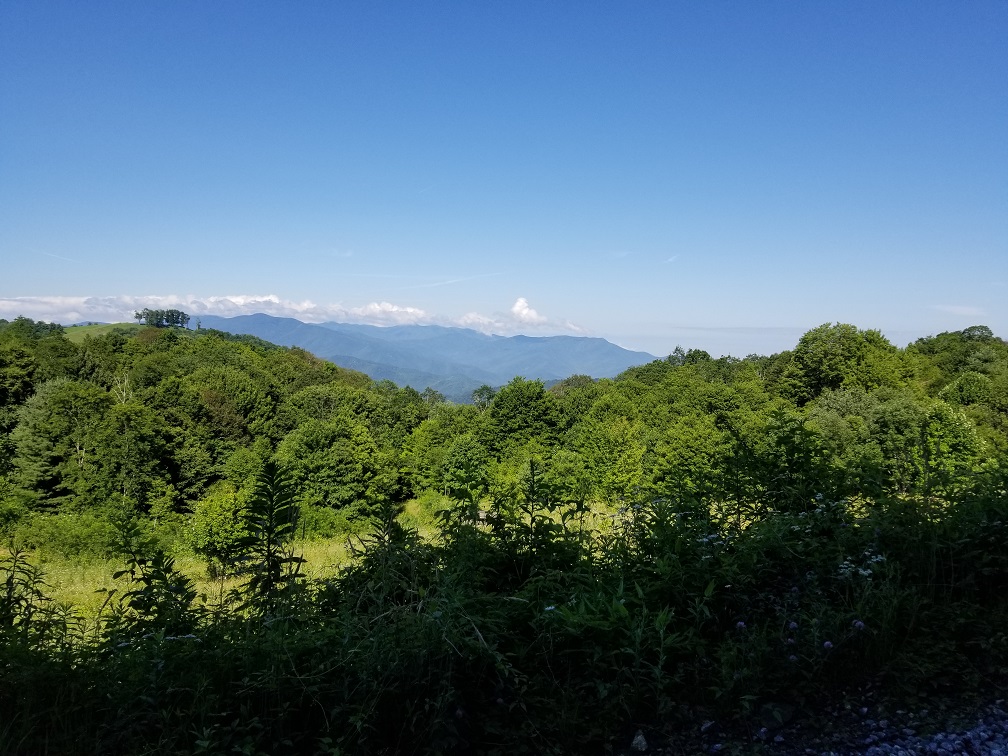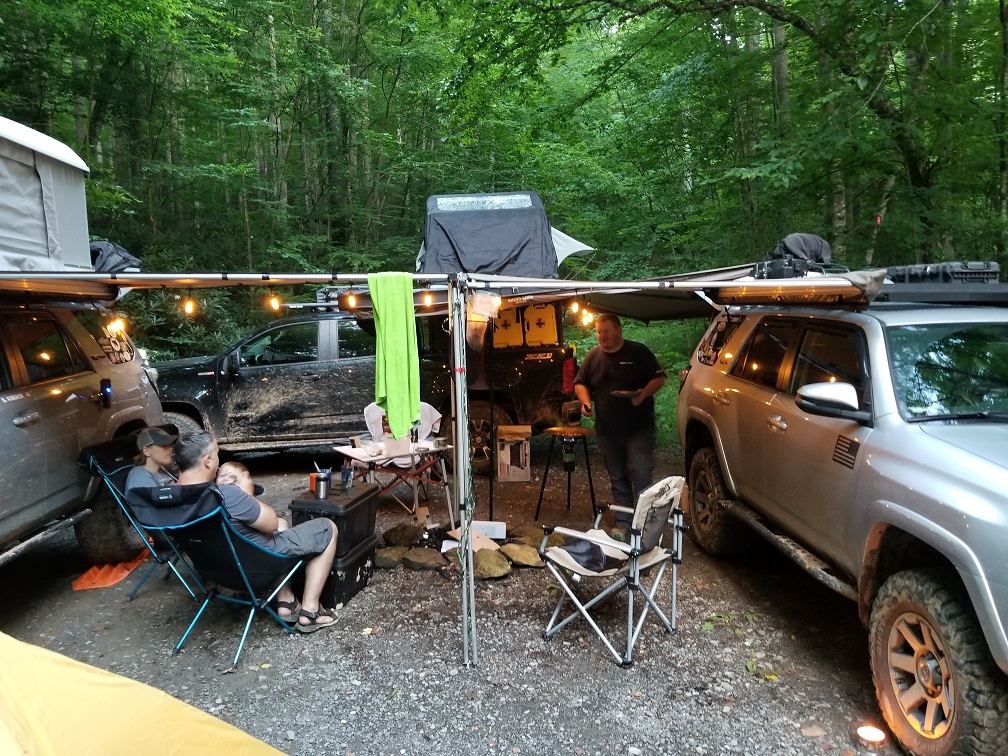 ---
The next day we packed up and I made the 5 and a half hour journey home. This trip was well worth the new scratches and dents here and there. As usual, once I washed the truck, there was about 20 lbs of dirt and mud on the driveway.

I've posted up the route files on Google Drive and GaiaGPS for everyone to see and be able to take the adventure down Hurricane Creek themselves. You can find the files on our new "Routes" Page. I'll be updating this more and more with each new adventure, so stay around!