One day back in November 2017, I was browsing the coloradofans.com forums. The trucks where rather new at the time, at least in terms of the amount of people active on the site and actually posting their builds. I had been looking to get my foot in the door and really increase my ability to carry gear, let alone just look badass.
I discovered Sonny's Build and I really liked the look of the Leitner Designs Active Cargo System. What I liked even more was the modular design that the system has, allowing you to swap things around, add too, take away, all right there. Granted sometimes it takes more than five minutes to move a panel, but hey, there's nothing quite like it on the market currently.
So I called up Leitner one day and talked to Bernhard. I believe that first impressions are a lasting impression, and Bernhard was a really down to earth and easy to talk to guy. I'm not saying that sold me completely, but it was a huge influence. At the end of the day I ended up emailing him a list of everything I wanted and they emailed me back a quote.
That's when I saw the nice $1,458 price tag for this beauty and that's just for the rack it's self. Then you have to add on the extra addons and flashy cool things.
Needless to say I pulled the trigger. Shipping was pretty quick given the weight and size.
When I finally got it I went straight to the auto center and started the install. If you hang around me enough you'll find out that I get really excited when I get new toys in and I want to play with them as soon as I can. So on to the install!
The install took me about 2 hours, if you have all the tools and some extra hands around, you can probably accomplish the install in less time then that. It was my first time doing rivet nuts and drilling into the truck.
The overall install is straightforward and the included instructions are detailed. Also if you have any questions and it's during normal business hours, Bernhard and his team will be glad to help (how I know this in a future post).
Unfortunately I don't have any photos or video of the actual install. This is something I've been working to capture more as I'd like to provide a visual aid to people doing it themselves as well.
I do have the first photo that I sent Bernhard and his team as soon as I completed the install though. I think this will help show how far the truck's come since I first started doing modifications to it.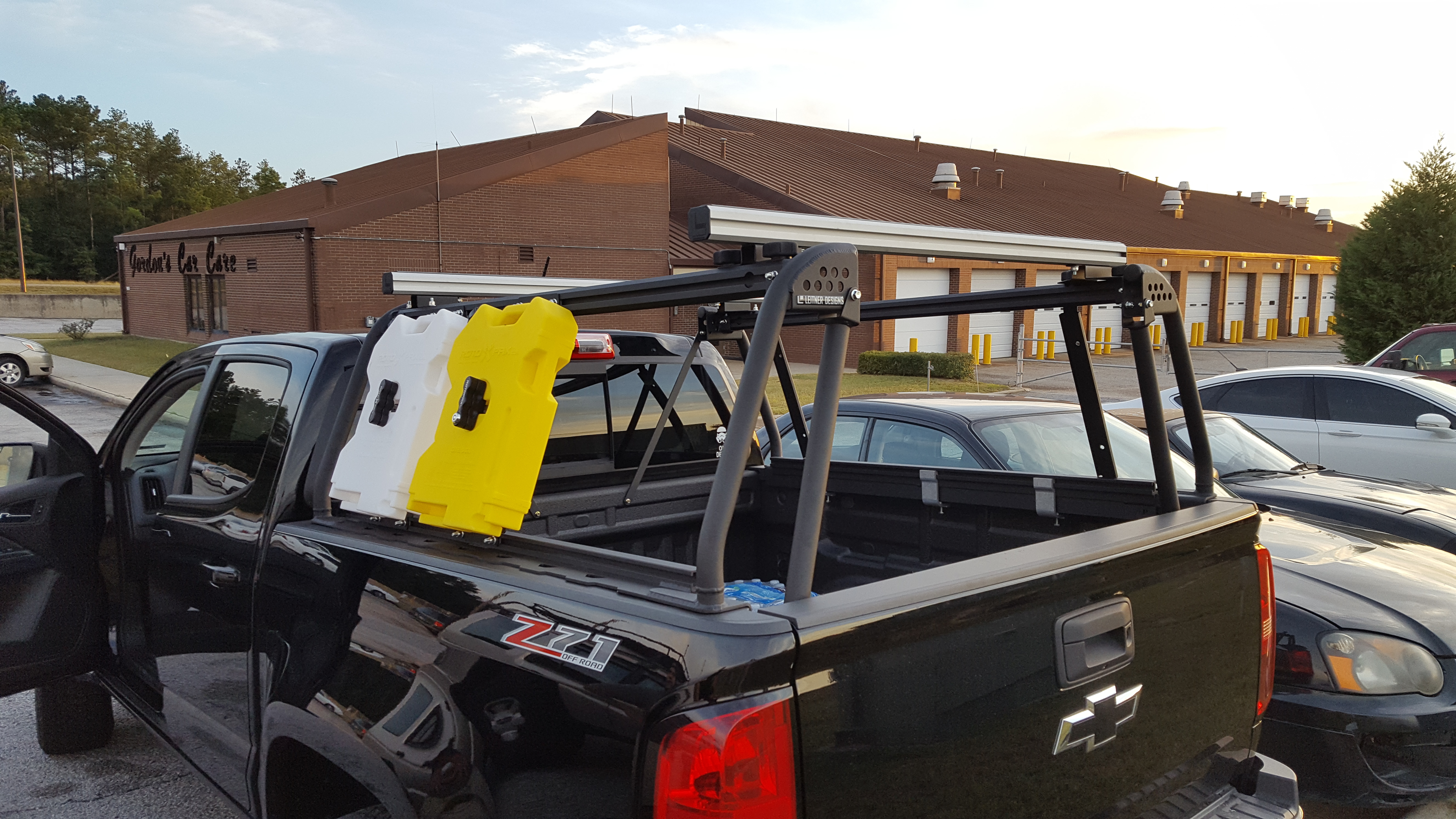 Look at that, no roof top tent, no Maxtrax, and two dinky Rotopax. But hey, you have to start somewhere.
Until next time, strap in and enjoy the ride.
Josh
P.S. If you buy this, follow the instructions and pay attention to the measurements! (hint for a future post)