Intro
In September of 2017 some friends and I wanted to embark on our first overland adventure. Needless to say it wasn't what most overlander's would classify as "overlanding", even I can admit that. No one on our team had their vehicles ready for an actual overland trip, so we decided to take our first adventure pretty lite and easy going.
This also allowed us to test what camping gear we had and make modifications to our packing lists. In turn, this has paid off greatly as many of our more recent trips have been successful before of that. The first weekend on that September we had a longer 4 day weekend where we had Friday through Monday off.
---
Planning
Once we knew that we had the time off, we started our planning. A few of us proposed a couple different ideas and eventually we settled on a 2 night trip to the Chattahoochee-Oconee Forest
Since we knew this wasn't going to be a full blown trail ride, we looked at what other activities we could do. One of my friends is an avid outdoor guy, who loves kayaking. So we determined that we would rent a few kayaks and paddle the river.
We decided to camp at the Deep Hole Recreation Area throughout the trips duration. This site was ideal because we would launch the kayaks from here and then disembark at Sandy Bottoms Recreation Area
Timeline:
Friday, September 1st: Drive up to Deep Hole Rec Area and camp the night.
Saturday, September 2nd: Kayak the river, camp the 2nd night.
Sunday, September 3rd: Return home.
---
The Adventure: Day 1
We departed home as expected and drive the three ish hours up to Deep Hole Rec Area. We arrived pretty early in the day, around 1pm or so. The campsite had enough space for all 3 of our vehicles and our ground tents. None of us where cool enough to have a roof top tent yet.
Here is a small photo of the campsite. It's deep enough to fit a trailer. Luckily the organization we rented the kayaks from offered to include the trailer at no extra cost, which really helped us transport them. I'm glad I didnt have to deal with strapping them all to the roofs of our trucks.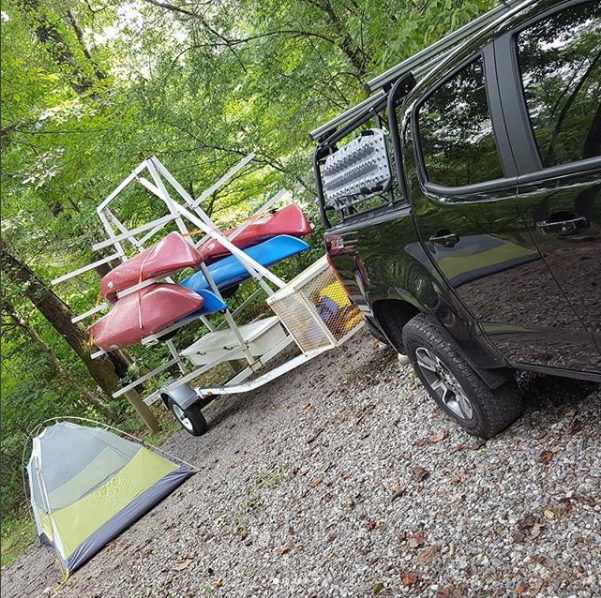 We managed to find a little firewood, but it was not nearly enough to last a good portion of the night. So we drove one of the vehicles into town and found a little house with a "Wood for Sale" sign. The man was just arriving back at the house when we arrived, lucky for us most of the wood was dry as well.
We returned to camp (after stopping at good ol Dollar General for some last minute supplies) and started our fire. We cooked some dinner and settled in for the night, knowing that the next day would be a long one.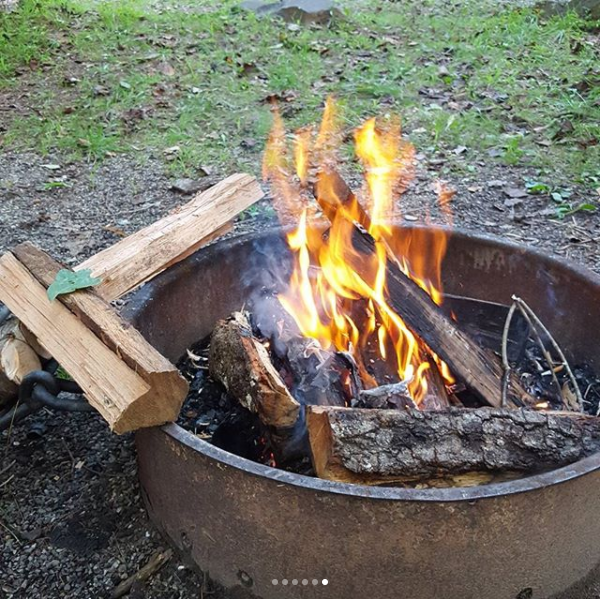 The Adventure: Day 2
Our plan was to hit the water by 10 am. We did actually manage to hit that goal somehow. Once we woke up we off loaded all the kayaks and took my truck with the trailer up to Sandy Bottoms, one of my friends followed and we rode back to Deep Hole together, leaving the truck for when we finished later that day.
We started out on the water around 10:15 or so. The map on the boat ramp said it was about a 7-8 mile paddle. We thought we'd be done by around 2pm or so. Never had we been so wrong before.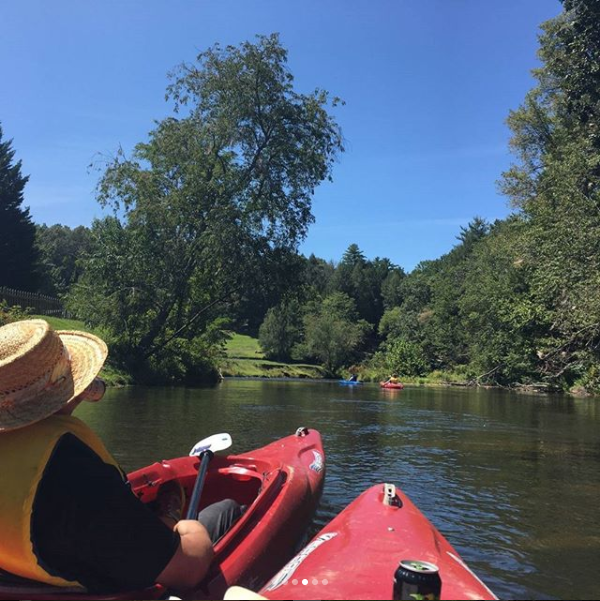 One of the members of our group was not the most active individual ever. So combined with several areas where the water level was so low, we had to get out and carry the kayaks over the rocks, made for a very long trip.
Shallow water and exposed rocks.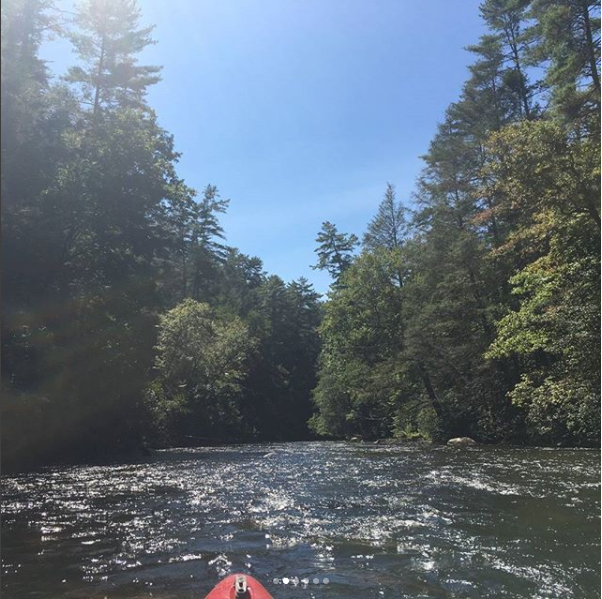 I really want to have a house up here one day. There where so many beautiful properties in this area.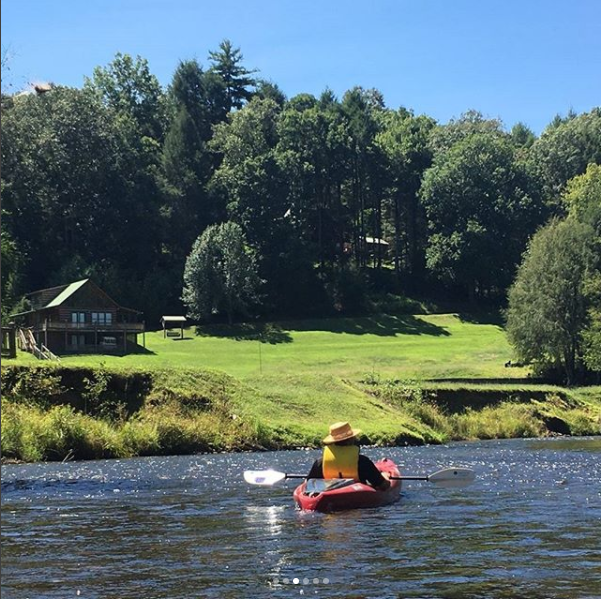 The paddle ended up taking us the better part of all day to reach Sandy Bottoms. If memory serves me correctly we all finished around 6pm.
We returned to camp exhausted, prepared a large meal, and promptly went to bed. It was probably some of the best sleep I've had in a tent on the ground. Ever.
The next morning we wrapped things up. Cleaned up the campsite and returned home.
---
Conclusion
Overall the few photos that I have do not do this trip justice. The Toccoa River is a fun and rewarding experience to paddle down. Regardless if you are looking to do kayaking or just want a great little campsite the Deep Hole Rec Area is fantastic. The sounds of a flowing river at night make the whole experience that much more exciting.
Until next time, strap in and enjoy the ride.
Josh